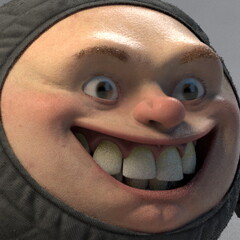 Martin Guldbaek
Art Director @ SYBO Games
Copenhagen, Denmark
Summary
I'm a 2D/3D Artist/Designer with a heavy background in the games industry.
I have more than 20 years of experience in building and developing creative companies and Intellectual properties, concentrated around digital media and entertainment. I have a broad practical background and extensive hands on experience.
I have a good international outlook from working with game and animation studios, as well as marketing, in Europe, North America and China.
Skills
Game Development
Art Direction
Game Design
Character Design
Environment Design
3D Modeling
Illustration
Graphic Design
Software proficiency
Productions
Video Game

Frantics

Year

2018

Role

Lead Artist

Company

Napnok Games

Video Game

Kane & Lynch 2: Dog Days

Year

2010

Role

Art Director

Company

Eidos

Video Game

Kane and Lynch

Year

2007

Role

Art Director

Company

IO Interactive

Video Game

Hitman: Contracts

Year

2004

Role

Environment Art

Company

IO Interactive

Video Game

Freedom Fighters

Year

2003

Role

Game Director

Company

IO Interactive

Video Game

Hitman: Silent Assassin

Year

2002

Role

3D Artist

Company

IO Interactive

Video Game

Hitman Codename 47

Year

2000

Role

Environment Artist

Company

IO Interactive